By Samantha McKenzie
We're all gifted in many ways and yet we spend very little time acknowledging our treasures out loud. When we hear women celebrating themselves, we need to encourage it. Today is about acknowledging your strengths and express your truth. Today is about getting out of the background of life and feeling comfortable in center stage. Today you are going to practice embracing who you are.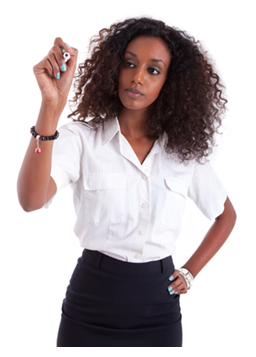 I invite you to share yourself with the world. If you're shy, that's even better (we've been dying to hear from you). If you're super confident, then we hope you set a new trend for all of us to follow.
So let's get started. The rules are simple. Write down character traits that you admire in yourself. Start each sentence with I am…
Do not include any titles (i.e. – I am a mother. I am a doctor). Instead, search for the attributes that make you a good mother or a good doctor).
Do not overthink it. If you believe you are intelligent, then write it. Remember this is about accepting who you are and claiming it.
There's no limit to your list. You can write down as many things about yourself as you like. You don't have to be perfect at any of it, you just have to live it.
My list goes like this –
I am a nurturer. (I am best when I am around people who want to grow).
I am inspiring.
I am a deep thinker.
I am good at finding the right words, at the right time.
I am emotional.
I am principled.
I am eager to learn new things.
I am talented.
I am encouraging.
I am calm under pressure.
I am loving.
I am interested in other people's journey.
I am genuine.
I am spontaneous and little adventurous.
I am generous beyond measure.
I am sisterly.
I am a seeker of truth.
I am a champion of the underdog.
I am a non-traditional leader.
I am a believer.
Now it's your turn. Own your greatness and share with our readers who you are.
I am…fill in your blanks.