By Samantha McKenzie
Introducing Doria Loyce Ragland, mother of the new Duchess of Sussex, Meghan Markle.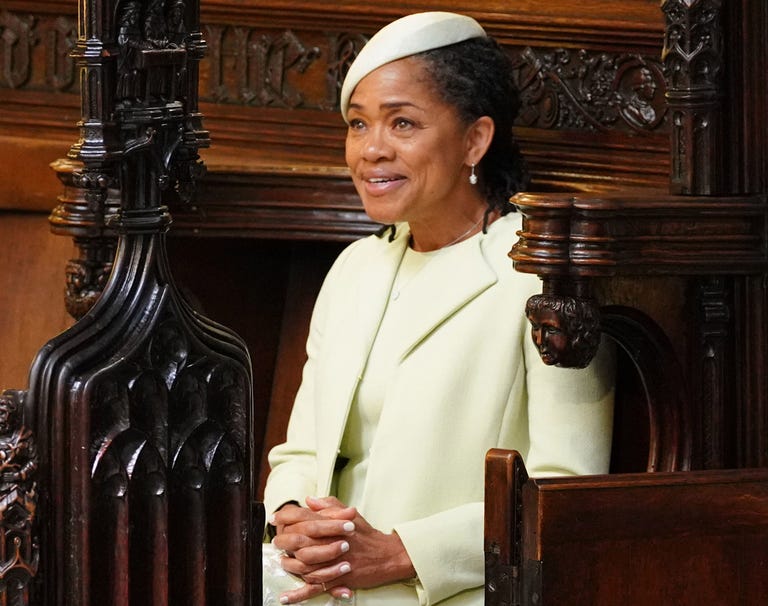 Born in Cleveland, Ohio in 1956, Doria is the only child of Jeanette Arnold and Alvin Ragland.
She lives in View Park–Windsor Hills, Los Angeles, California, in a house left to her by her father.
She earned a master's degree in social work from the University of Southern California and a bachelor's in psychology.
She was married to Meghan's father, Thomas Markle, for nine years and divorced in 1988 when her daughter was six years old.
She's worked as a make-up artist, flight attendant, yoga instructor, and a social worker.
Doria quit her clinic job in May 2018 to enter private practice working with elderly patients.
More importantly, she's a Queen.
I don't know her personally, but I know her spirit.
She's a proud mother of a daughter. She knew her daughter was a princess from the time she was born. Like all mothers do.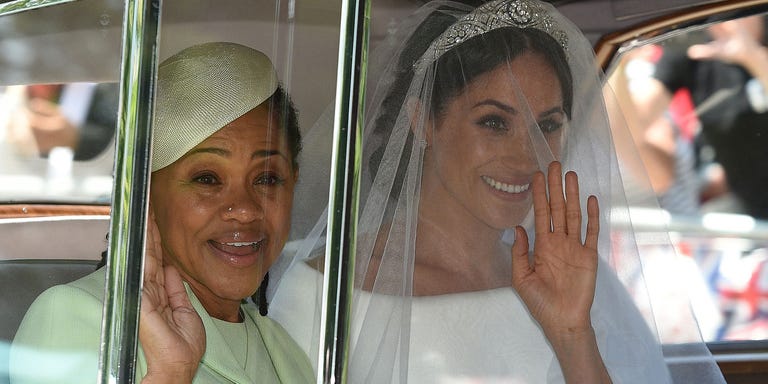 She believed in Meghan's greatness way before the world knew of her. And she invested in her, one homework assignment at a time, building on her character and guiding her footsteps along the way.  Like mothers do.
She didn't fall to pieces after her divorce. She found her inner strength and used her wisdom to carry on. She's been to many occasions by herself to cheer on her beautiful child, but she's never alone. She's overcome, like mothers do.
She remains humble and able to give more of herself to see her family through.
She's royal.
She's free.
She's regal.
She's Doria Ragland, mother of the Duchess of Sussex, mother-in-law of Prince Harry and future grandmother to the children of the British Royal family.
She is a Queen mother.
Carry on, Doria, like mothers do.