By Samantha McKenzie
It's Friday, the hopeful day that ushers in the weekend and a good time to spend taking care of yourself. I challenge all my sisters to use a portion of this weekend to "fall back in love with yourself."
I know it may sound strange, but we spend a good portion of our waking hours catering to others. We pour our love and time into our children and spouses. We make every effort to take care of our parents, family, and close friends. And when the sun sets, we plop down in full exhaustion with very little energy (or love) left for ourselves.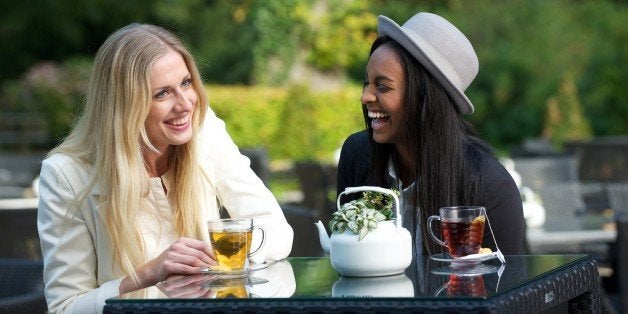 This is not a criticism by any means. It's more like a reminder to put yourself in the daily care equation. Love on yourself, every day or as often as you can.
Make a healthy list of everything you like about yourself and a second list of everything you like to do that makes you happy. Make the list very singular focused. That means, as hard as it may be, make the list about you. Think of your stunning traits, your amazing personality, and your warm heart. And love that girl again.
Example: I love to laugh and find humor in lots of places. I will check out the local comedy club this weekend or find an amusing movie to watch.
It's just that simple. You don't have to do everything in one day. And you don't have to blow the budget to relearn how to love yourself. Just get started by acknowledging that you've been neglecting you. Do this exercise because it's important to remind yourself of what's loveable about you. And in doing this exercise, you will get back to valuing yourself instead of waiting for others to put a value on you.
Start with 10 minutes. Then grow those minutes into hours. It will be time well spent.
Fall back in love with yourself one day at a time.